Community Foundation of Tompkins County
Work
Featured
The Community Foundation of Tompkins County came to us to revamp their image and create a new website that would help them better connect with their audience. We've developed a warm and inviting new site that inspires visitors and shows the amazing work the organization does to develop and sustain philanthropy in the community.
Logo
Details / This logo demonstrates the bridge or connection that the Foundation makes between donors and the areas of need within the community.
Our Role / Design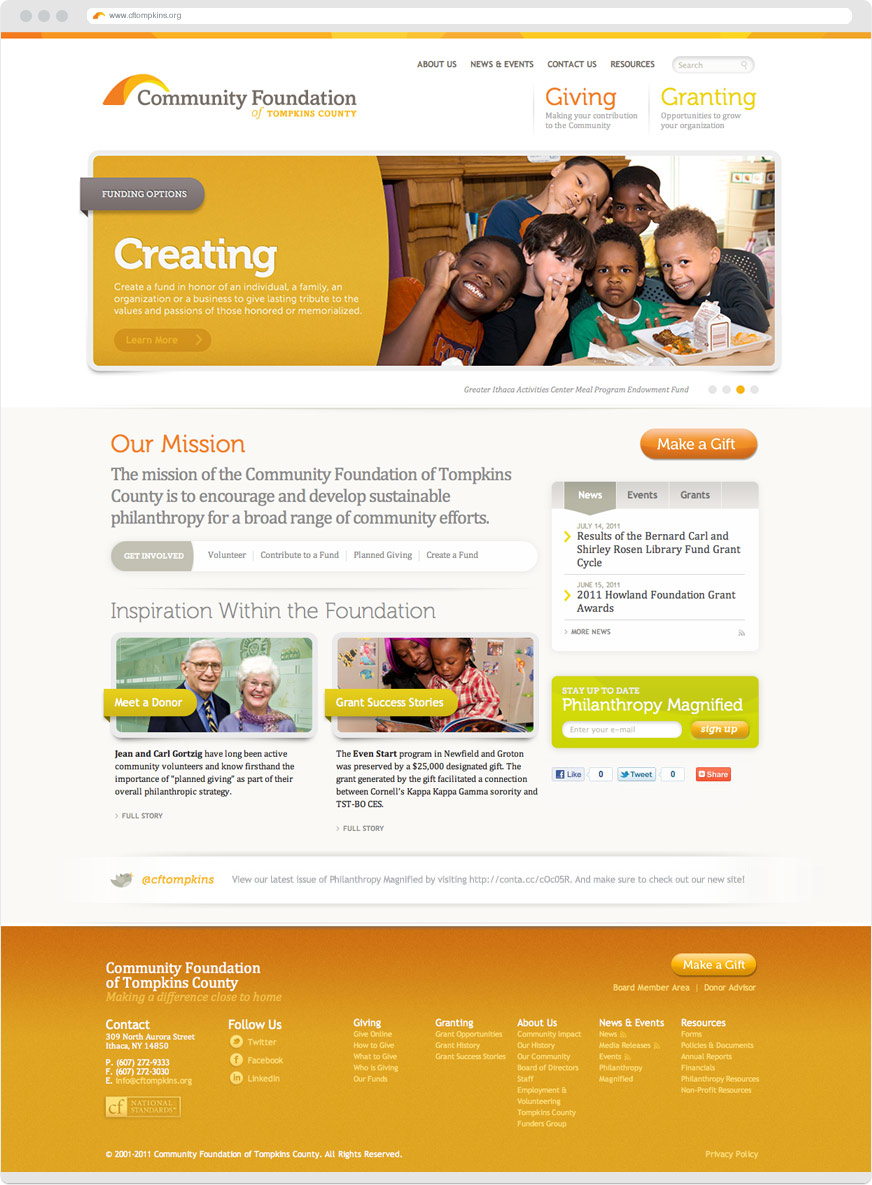 Foundation Website
Details / The website puts a bright and fresh face on the Community Foundation. Visitors connect with the tangible ways the Foundation's work, through generous donations and volunteer work, has impacted the community. The site works to inspire philanthropy within the community and it makes it easy for the Foundation to connect with potential donors, volunteers, and grant recipients in Tompkins County.
Our Role / Design